I have been messing around with long but simple 'if else then' macros in order to easily access different episodes of a show. E.g.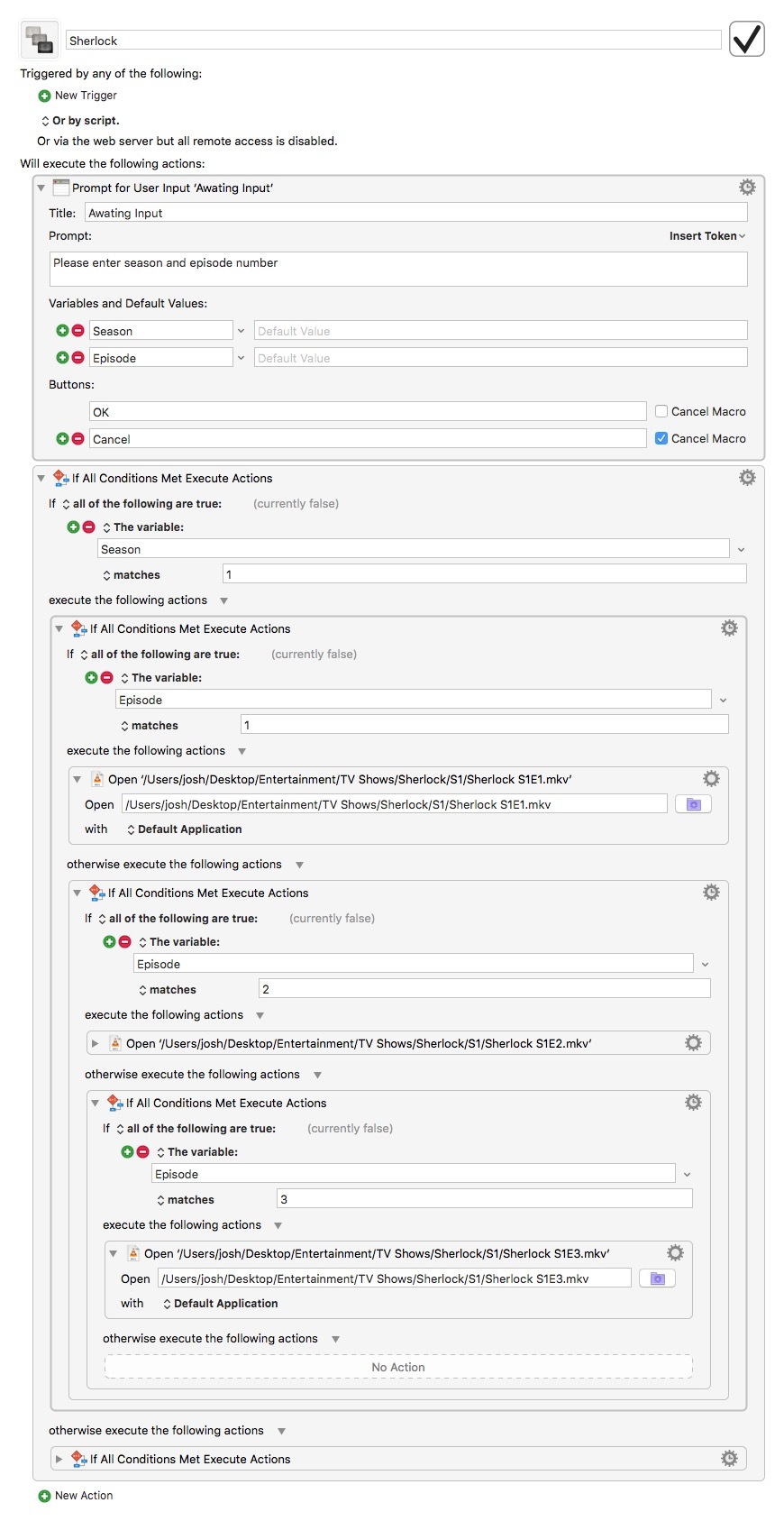 It goes longer but I minimized most of it.
I would like to know how to create a macro that takes variables 'Season' and 'Episode' and applies them to the name of which the file opens. E.g. C:/Directory/SherlockS(Season:)E(Episode:) As it would make things so much simpler for me.
A possibility in which I could do would be to have it write to a temporary text file then simply put in the variable, but I have no idea from then how I could set it to open that.