Newbie Question (searched the forum for all Topics Resize, Window, Variable - didn't find it, sorry)
How does it work to use variables in "Move and Resize Front Window" (or anywhere in actions)?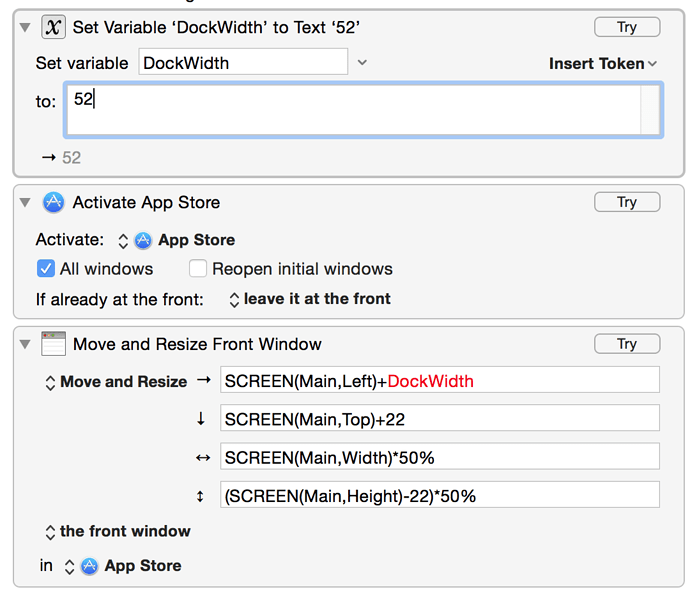 %Variable%DockWidth% didn't work either...
...or will that only work in gernerally only in "next Version 7"?
Thanks!
Thomas