Hi,
I am having problems using the variables. They just seem to be completely not working.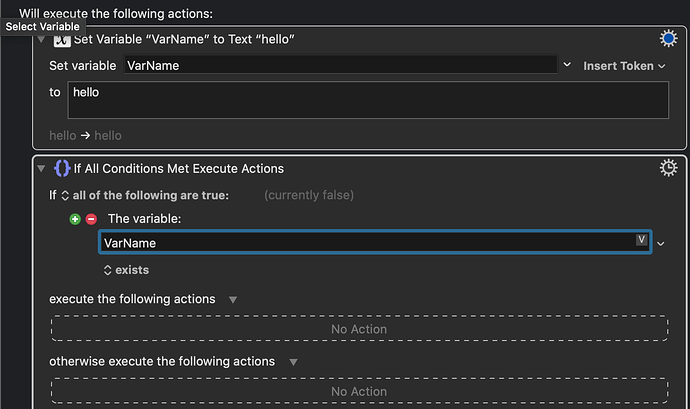 Take this screenshot for example. You can see varName exists and has the text 'hello', but the if statements seems to think it doesn't exist. This is the same also if I use numbers instead of text.
Any advice on how to fix this?
Thanks very much