I am performing a macro that scrapes multiple pages, after a few pages, the CPU is at very high usage. ( I did not check myself but the fan starts going crazy and I can't check mid-macro ). The web scraping I'm doing is utilizing the components found in this macro.
If I were to guess I'd think the problem is the scrolling action i have in the macro which is needed to force every search result on the page to load.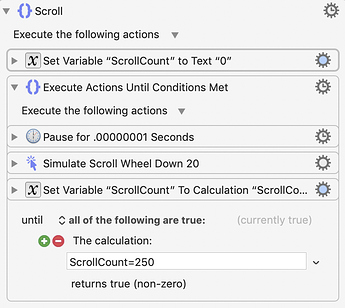 Could someone provide insight on whether or not this would be the issue and if so what a better scrolling set up would be?