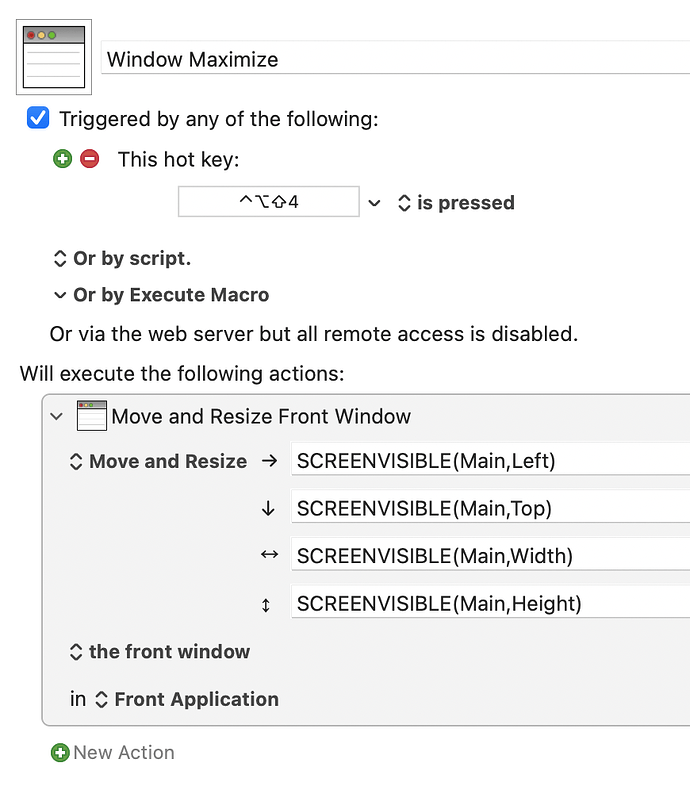 I use this very simple macro to "maximize" a window (not full screen, not unminimize—I mean to expand a window so that it fills the desktop space on the main screen). This generally works great . . . except in Safari. I'm on Safari Version 17.1 (19616.2.9.11.7), on Sonoma 14.1.1, though the problem started sometime before.
What I get instead varies. Sometimes the Safari window will expand a bit and move all the way to the right. Or to the left. Or just expand a bit more. I cannot reproduce the problem with any other application. I've looked for possible conflicts that might have to do with Safari in particular and can't think of anything.
Has anyone else seen this? Thoughts? Or, is there an alternate, maybe more reliable way to get the window behaviour I want?