What is the Sort Order for Macro Names? It's not ASCII.
Here is the ASCII sort order: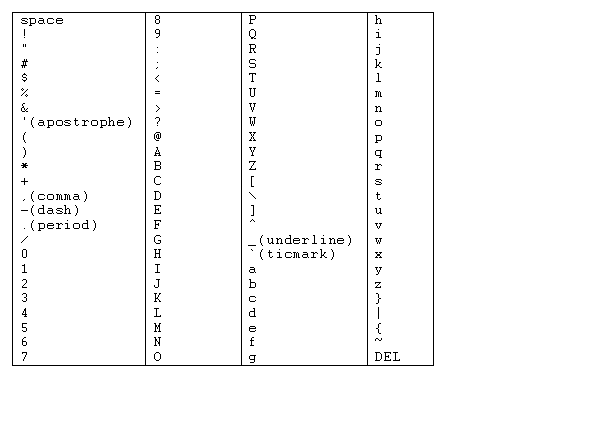 I understand that KBM uses a "number aware" sort order, as explained in Palette Macro Prefixes and Sort Order?, but I am not trying to sort a Palette, I am trying to sequence my macros as they are listed in a Macro Group. And that post from a year ago does not mention where non-numeric, non-alphabetic characters are sorted.
As the table shows, there are some characters after "z" in the ASCII sort, which I used back when I would look at the contents of a directory using "ls -d". But as far as I can tell, in a "alphabetically" sorted list of KBM Macros in a Macro Group, the macro at the bottom of the list will be "zz...", not "~~...".
Is there a list somewhere? I have not been able to find such a thing in the Wiki or the Forum.