I think I'm not getting the variable into the shell script correctly. I expect it's wrong to assume the shell script should know what variables KBM has.
very new to this but that's what I suspect I'm doing wrong. Mind you, it's not even saving the screenshot to the desktop so there's something up there too.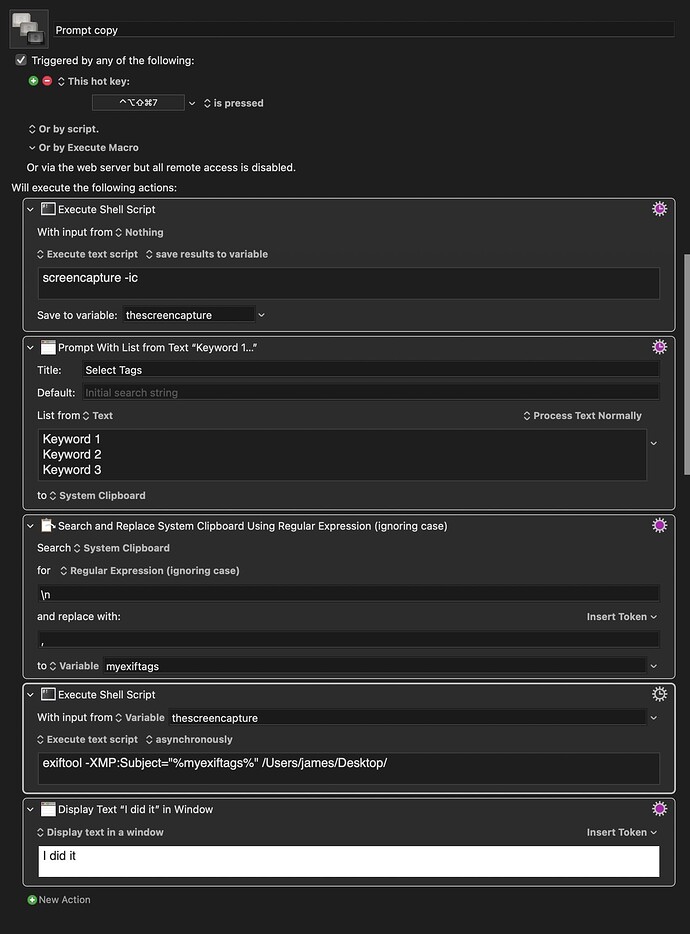 here's the workflow as it stands.
Capture, Tag Keyword, Save.kmmacros (5.0 KB)