Hi
I am trying to get a thing to work here, that probably is simple, but that I am unable to figure out:
While an external device is key pressed, F9 should be pressed.
When the external device key is released, F9 should be released as well.
I have tried this: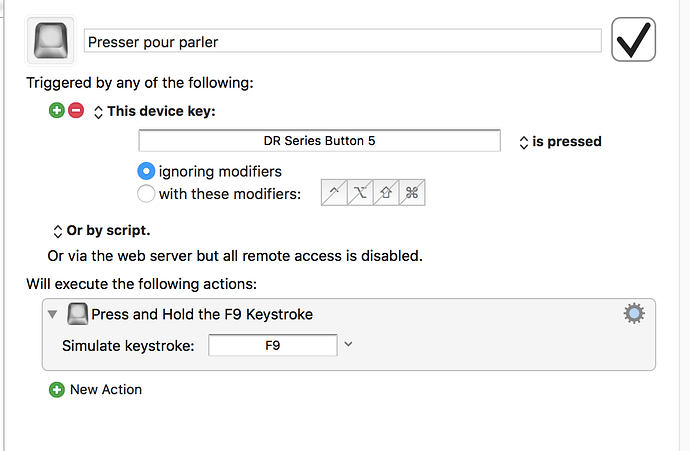 I have also added a corresponding release action: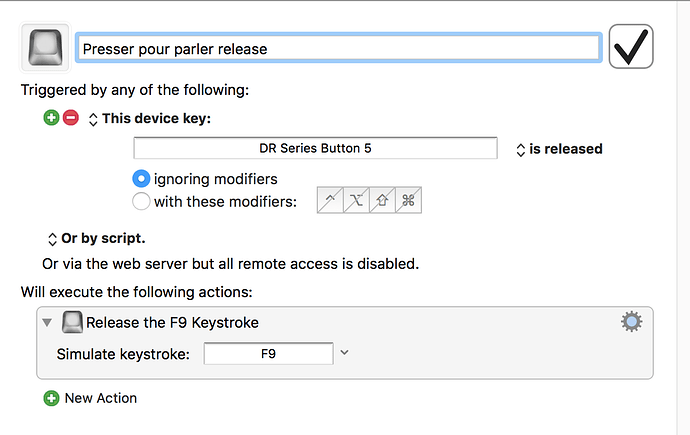 But it does not work. It does not even seem to press the key.
Any ideas?
Thanks and regards,
Boris