I am very confused by this Wiki article:
###action:Activate Named Clipboard Switcher [Keyboard Maestro Wiki]
It says, in part:
Clipboard Switcher enables you to define any number of named clipboards which can be use to Cut or Copy into and Paste from in any application. To use Clipboard Switcher you simply trigger the Clipboard Switcher macro.
I cannot find any KM Action named "Activate Named Clipboard Switcher"
Nowhere in the Switchers group is "Named Clipborad mentioned.
Here is what I see from the Action list: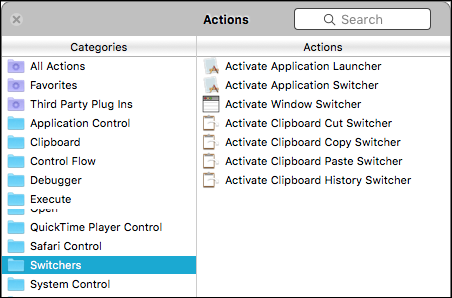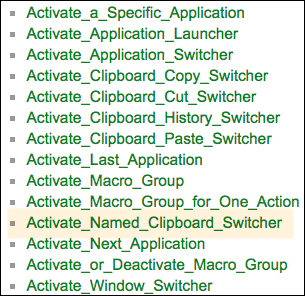 What am I missing?
###Also, I'm confused about the purpose and use of:
Activate_Clipboard_Copy_Switcher
Activate_Clipboard_Cut_Switcher
Activate_Clipboard_Paste_Switcher
particularly since they all redirect to:
Activate_Named_Clipboard_Switcher
which doesn't seem to exist?