Hi, I see that there is no one that shared macro(s) like these.
This Macro group lets user resize a side of window and keep incrementing by 10 unit while holding the key. In my case I use Hyper-R to show Resizer Palette: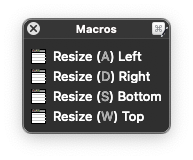 The characters inside parentheses resemble W A S D standard movement for videogame, that I am familiar with (you can change it to, say, K H J L respectively to follow Vi's navigation).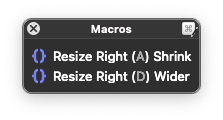 Then, if you press A or D once, it will decrement/increment the right side of front-most window 10 pixel. Press and hold the key to keep resizing the window 10 pixel per 0.1 second.
---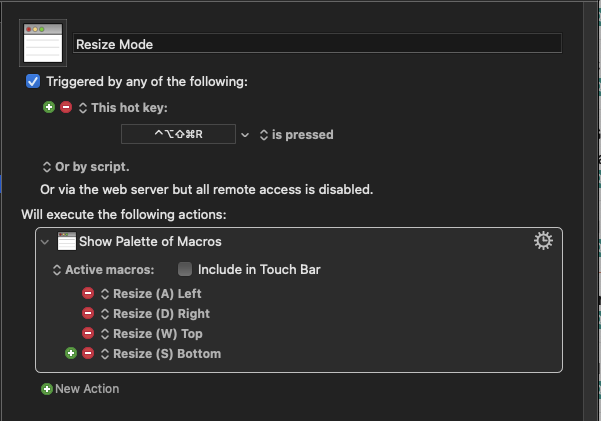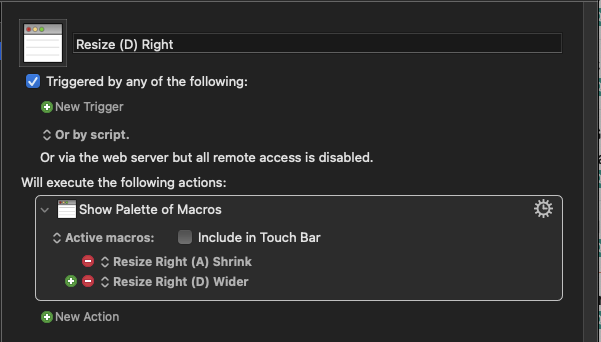 Caveat: if you keep holding a key after 2 seconds, macOS will trigger a beep as if you send an incompatible keyboard shortcut to an app. The held key should never be sent to the app which window resized, but I do not know how to work around that.
---
The script:
Window Resizer Macros.kmmacros (24.8 KB)