I'm trying to make a macro that will resize a window to be the same size as half of the screen, but it goes into the center. I've succeeded in that but I have a total of 3 27 inch displays and every single time the macro will put the window on the middle display and I never told it to do that. Anyone have any ideas?
Better yet: Does anyone know of a fully fleshed out macro for window resizing with all everything that magnet can do but even better?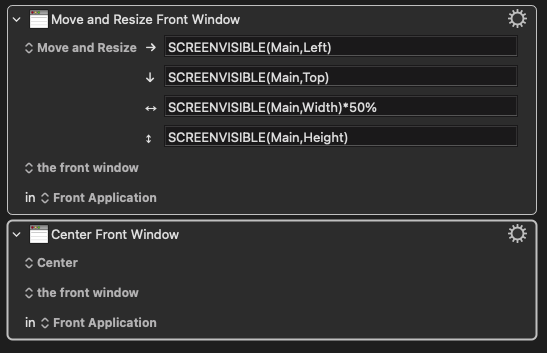 I was going to tell it to do the keystrokes that I'd do to resize windows with Magnet but the move window left/right shortcuts did nothing at all triggered by Keyboard Maestro.