Working macro now fails: Examine video clip with speedup Macro (v10.1.1)
I am configuring a new MBP, which I have updated to Monterey 12.5.
I installed Keyboard Maestro 10.1.1 from the KM site and loaded my license and my existing macros, most of which have been part of my workflow for many months. Some macros did not work at first, and I tried the excellent "Interactive Help" tool (under Help). It suggested some things that could be amiss, such as the bug in macOS translocation.
I followed the instructions to fix the translocation issue, and that helped.
Then the macOS permissions bug. I tried to fix that one, too. Many of my macros now work properly.
This macro to play a video file still does not work. The failure message is shown in the screenshot. I have tried restarting KM and the KM engine. I have tried rebooting.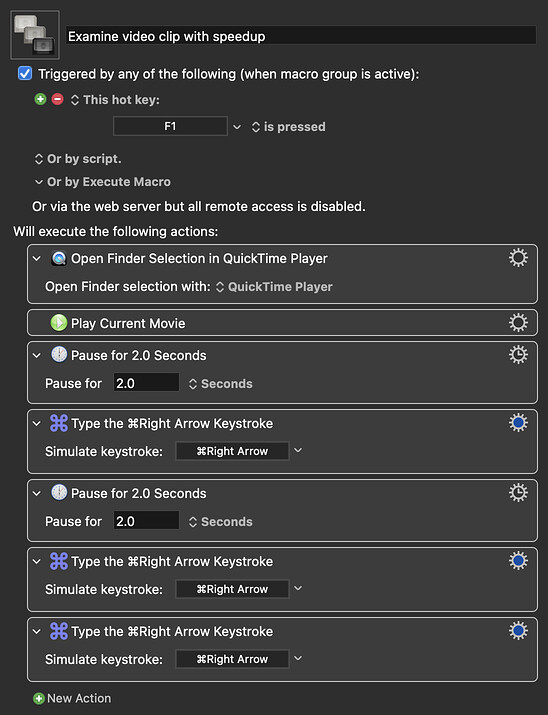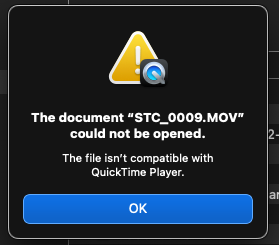 Error Message:
"The document "aaaa.mov" could not be opened.The file isn't compatible with Quicktime Player."
However, opening the file with cmd-O opens the file just fine. The KM macro I use to close the video file closes it just fine after it is opened using cmd-O.
Does anyone have ideas about other things to try?