I enjoy working with the Yoink App as a clipboard on both my MacBook Pro and iMac.
I've created a KM Palette for it - I can get a little help with the Hazel App

Please watch the introductory video first:
Here are the Yoink macros:
2019_08_25 _ and Other Macros-1.kmmacros (403,2 KB)
Under this link you can download the Hazel rule from the video:
https://www.magentacloud.de/lnk/wquFKT4P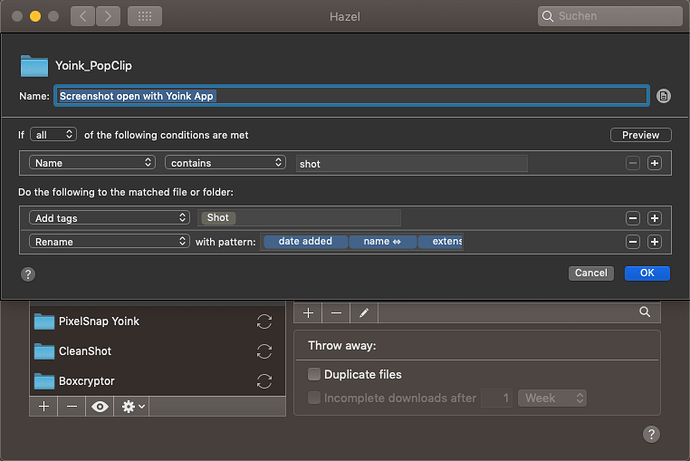 Just for info... if you restart your Mac, the first activation of a macro with the menu item AppleScript from Yoink may not work.
Then simply execute the macro again.
If you use Bartender to hide the menu items, you won't see anything of the AppleScript process. Otherwise the Yoink Menubar item will open briefly.
Here is the KM Applescript macro for BTT. Please copy the AppleScript with the macro UUID and create a gesture in BTT.
2019_08_25 BTT_#_.kmmacros (2,1 KB)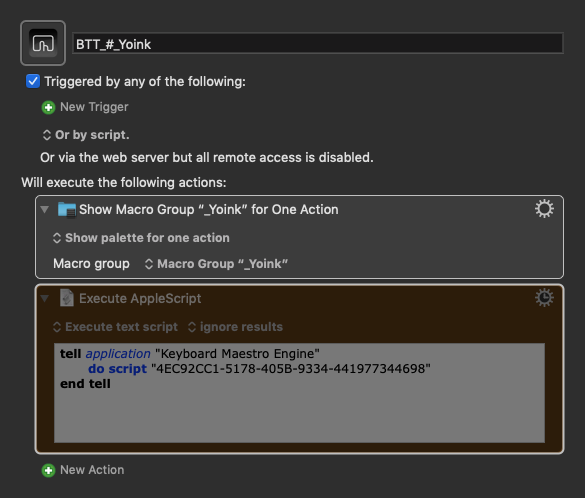 I hope English is understandable. Since I wasn't the hardest worker in English class, I use DeepL to translate.
Best rewards
alexander