I was going to ask for something and call it a feature request, but I think it's more of a bug, if I'm honest.
When you set a macro group to appear in the menubar, it is not possible to navigate the items in the same way that you would any other menubar item (up/down arrow keys to navigate, ENTER to select, ESC to dismiss, and press any letter key to jump to items beginning with that).
Personally, I can use the mouse to select, but many cannot. It's an accessibility barrier for such menus (although I am aware that you can set it up un many ways so that the menubar approach is not the only way).
That said, I find myself attempting to use these as normal menus many times a day. It would be a really big usability/accessibility enhancement to provide that keyboard support.
Example: HTML5 reference as a menubar item: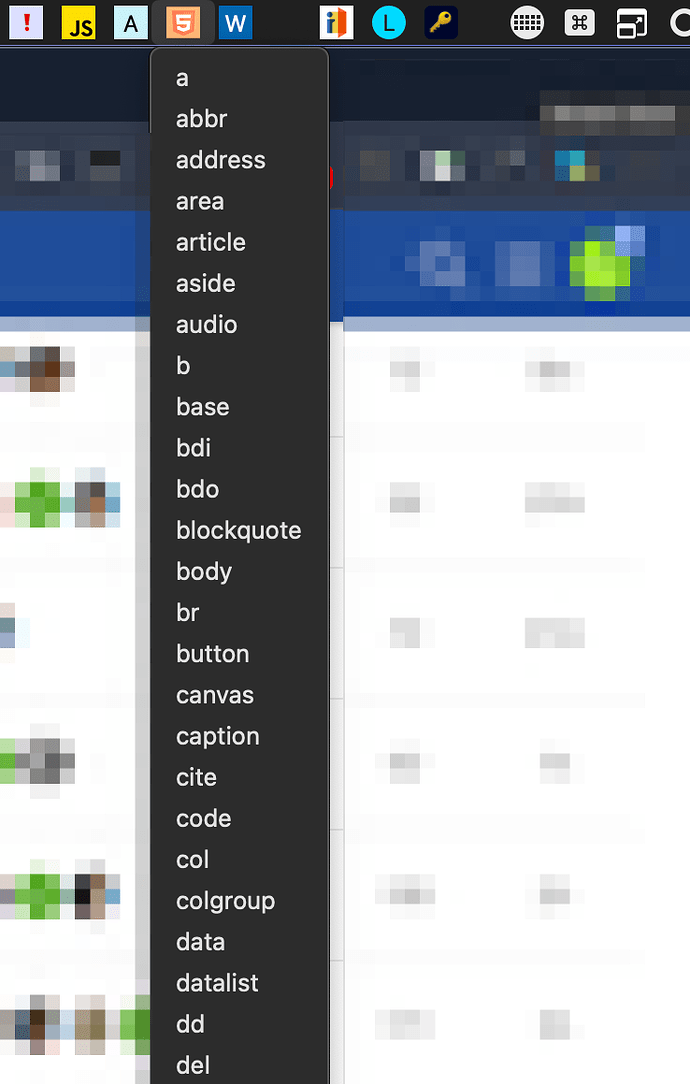 If I want to go to video reference, I have to scroll, but if I could press 'V' and it move focus to that, it would be much better.