I'm trying to create a macro that:
Copies a field in Excel
Moves 2 spaces to the left
Appends the text I specify to the clipboard data and pastes it in a new field
When I run the macro it only pastes the copied data with no appended text.
In the example it should be pasting "My Text23" (if 23 was copied to the clipboard).
Here's what I have: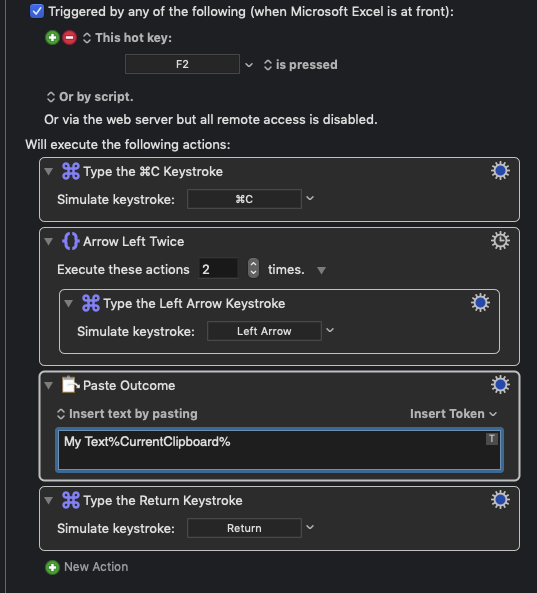 Any ideas?
Append to Clipboard and Paste.kmmacros (3.2 KB)
I also tried setting it to this: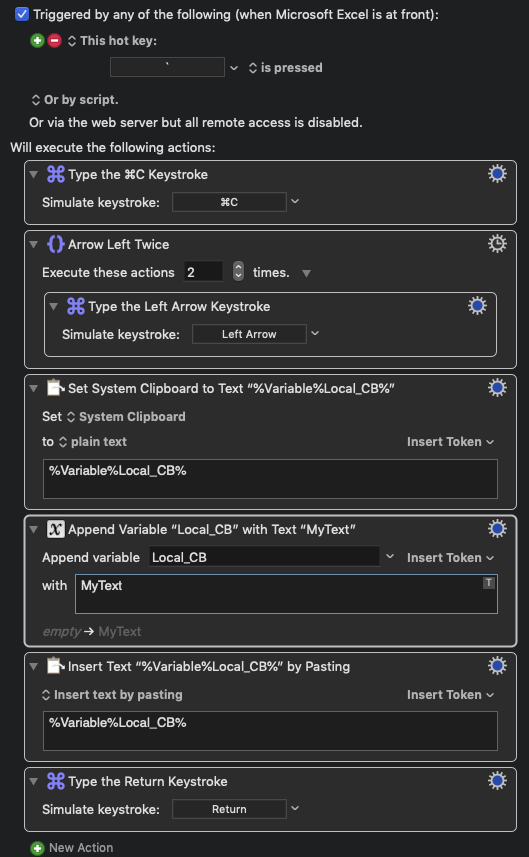 Also tried using a named clipboard:
Use a Named Clipboard.kmmacros (4.0 KB)