Continuing the discussion from How Can I Kill Keyboard Maestro Through the Terminal?:
@peternlewis I have an update on the previous topic. Continuing here because the title is misleading.
The issue is that the mouse cannot click anything anymore as soon as I activate the Keyboard Maestro application switcher that looks like this.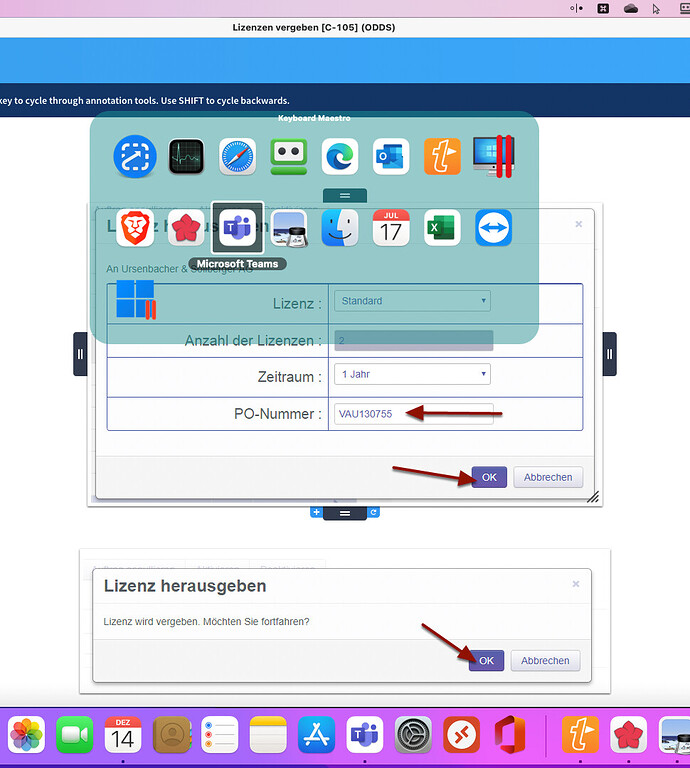 I always thought it was related to one of the thousand tools on my Mac. I kept deactivating them and the problem kept popping up.
But last week I've seen the same thing on a client's Mac that had none of my tools installed, except Keyboard Maestro and TeamViewer.
As soon as I managed to kill TeamViewer, the mouse unfroze.
The weird thing is also that the mouse works properly through TeamViewer, but not on the local Mac.
I suspect there is some incompatibility there.
Mind that the issue does not always arise.
And it is still possible that there is some other setting that triggers this.
I am posting it here in case it is a big deal for someone else.