Hi
Since Catalina Keyboard Maestro opens the app switcher Window and then the whole Mac hangs.
I can't click anywhere anymore with the mouse. the mouse moves but I can't click any icons.
The window won't go away with Esc or any other keypress.
I can only progress to the next icon by using Cmd-Tab and nothing else.
I've tried the commands from this thread: The KM Editor Won't Open on macOS El Capitan
But they don't appear to work in Big Sur anymore.
Any idea how to get this done on Big Sur?
Here's a screenshot of the view that I have: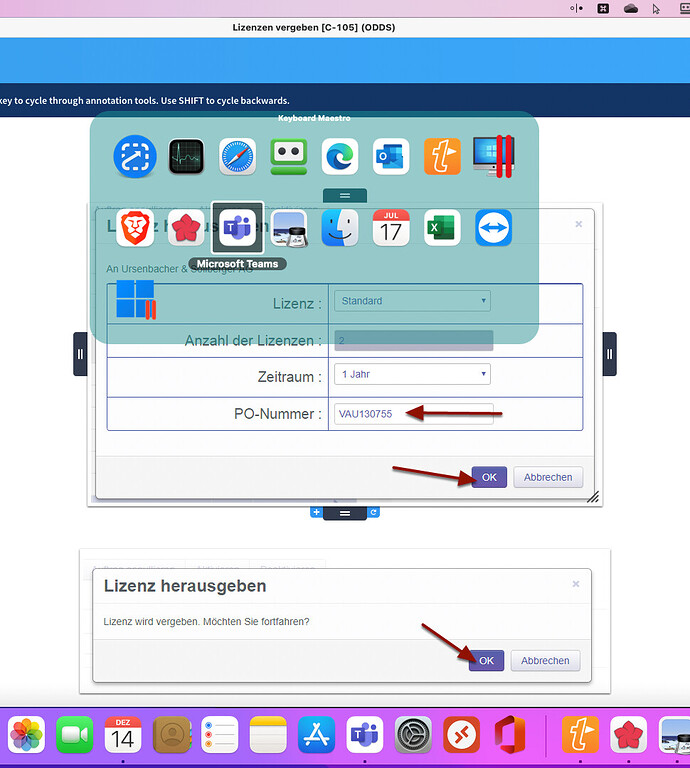 Thanks