Hi all,
I'm completely fresh to Keyboard Maestro so forgive me if this is simple.
I set up a basic macro which works well, but of course requires taking over my mouse and clicking on a very specific area of the screen.
What I'd like to do is replicate this behaviour but within the browser, so I am not reliant on KM taking control of my mouse. What I'm unsure of is:
a) Is this possible, so that I can either keep the window in the background or minimised, and have the macro run throughout the day?
b) I need to interact (click) a Google Sheet extension - will this work okay?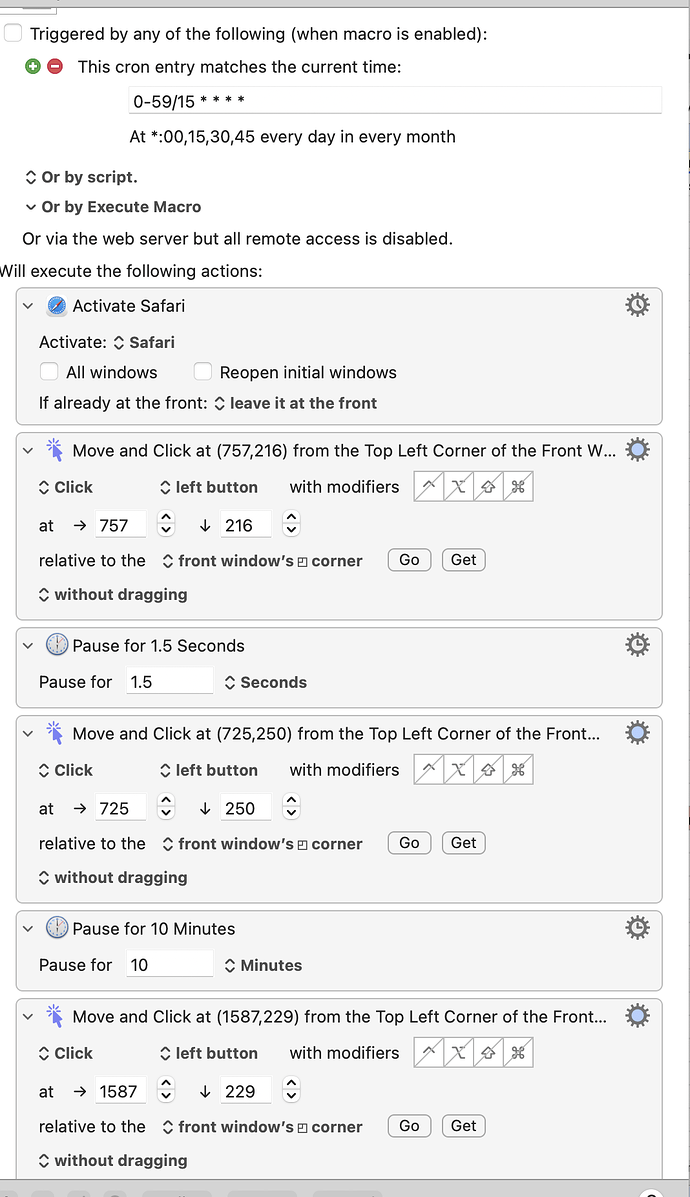 Highlighted in blue is the Google Sheet extension - it pops out in a side window, and the Inspect window is able to pick up the various elements so I hope there's a way I can target the clicks via Xpath somehow?
Thanks very much in advance!