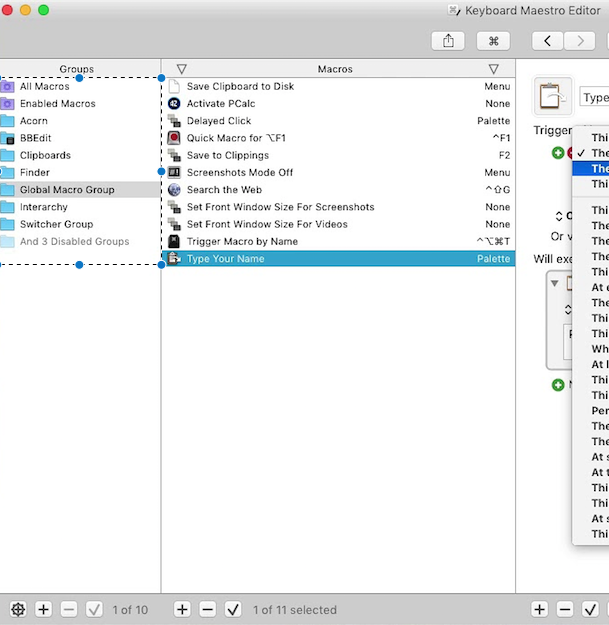 So in order to safely backup all my macros and work from KM, which option to choose?
"Export macros"? Or "Export Macros as Library"?
I am not sure what is the difference?
Shall i just select all the folders on the left (image, that is within the selection sqare for illustration purposes)? Perhaps not the "All Macros" pink folder?