Not sure if this is intended behaviour or indeed a bug.
The following Macro intends to paste ** characters before and after the cursor.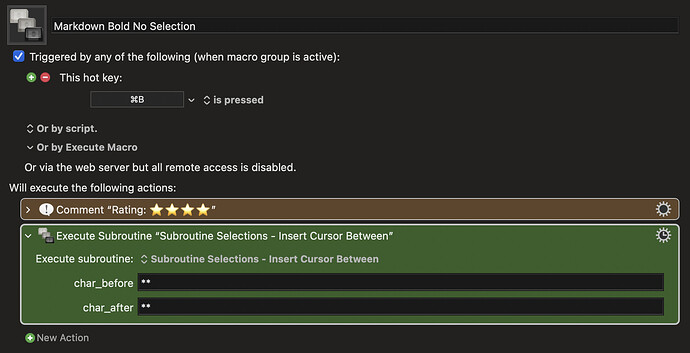 To do that, it calls a subroutine which is responsible for the cursor placement.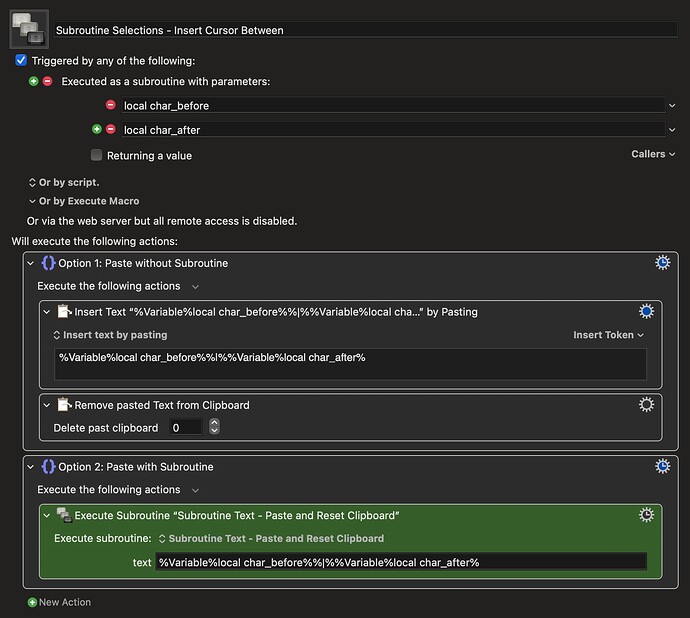 When the subroutine pastes the text directly (Option 1), it works as intended.
However, when the subroutine calls another subroutine (Option 2) that contains exactly the same two actions as Option 1 (with the pasted text as input), the cursor is not placed in between but rather after the entire pasted text.
I hope that I could make the setting clear. Happy for anyone to explain why Option 1 works while Option 2 does not.
Great forum btw. Thanks!