My goal is to paste the contens of a certain variable. The variable-number is given by the user.
I succeeded in setting the variable using this: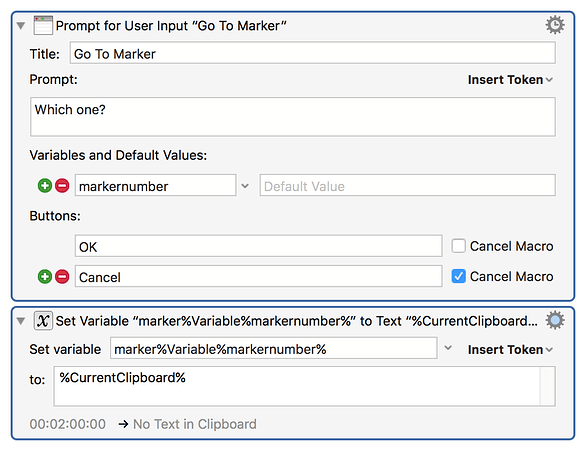 First action:
I ask the user for to set the variable markernumber
Example: the users enters: "100"
Second action:
Then i store the contends of the current clipboard in the variable called markermarkernumber
As markernumber is "100" the contends of the clipboard will be stored in variable marker100
But i cannot recall in the same way as above:


When i recall _marker100_it does work.
But not when i recall marker%variable%markernumber%
What am i doing wrong, or is there another method to achieve this?
(gee, i have a hard time explaining this...)