I've checked out this post from 2016 about clicking Chrome extension buttons, and I also followed the instruction and ran the script below in Script Editor.app
------------------------------------------------------------
# Get properties of buttons of toobar 1 in Chrome
------------------------------------------------------------
tell application "System Events"
  tell application process "Google Chrome"
    tell (first window whose subrole is "AXStandardWindow")
      tell toolbar 1
        properties of buttons
      end tell
    end tell
  end tell
end tell
------------------------------------------------------------

However, running this script returns with this script error message:
"System Events got an error: Can't get toolbar 1 of window 1 of application process "Google Chrome" whose subrole = "AXStandardWindow". Invalid index."
Specifically, the extension buttons I would like to be able to press are 1Password and Extensity.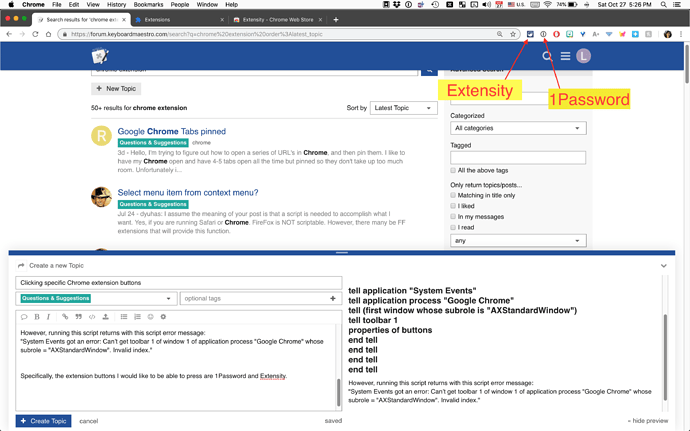 How can I accomplish that?
Thank you!