We're using KM V9.0.4 to automate Xcode builds. We are finding that Xcode 11 is a complete PITA for automation (and that's being polite).You have to click too many things and too many elements are binary switches with no way of determining what the state is. It's a complete mess.
Anyway, one of the things we have found is that we need to add a framework to Xcode. To do this you have to navigate down a directory system to find the framework by clicking on a dialogue box, which opens a finder like open file window.
We would have hoped that we could navigate the open file window by entering the directory/folder name and clicking on the Open button, this would allow us to specify the path clearly in case new directories are in the system. See below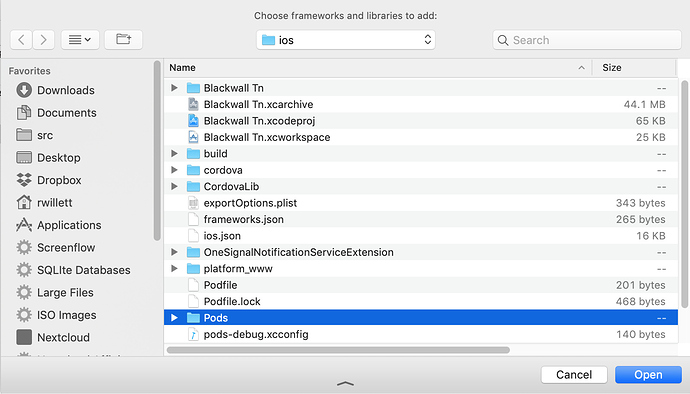 However entering the name of the directory and pressing the Open button doesn't open the directory but inserts the directory into the Xcode framework. It does look like the Xcode developers have screwed around here.
To open the directory you have to double click the folder name with the mouse, we cannot find a key combination that opens the folder. Enter inserts the folder, Apple-O inserts the folder.
Our problem is that the directories listed may not be the same order each time or there may be other folders/directories in place, so doing a absolute mouse click may not work in future. What we want to do is to select the folder by typing the name (which works), and then move the mouse to the selection and then double click.
Is this even possible in KM?
Thanks
Rob