Hi All,
I'm trying to get an mp3 duration in seconds for my RSS Podcast feed.
I've installed mp3info via homebrew. I've changed the ENV_PATH to include homebrew.
Here is my KM setup: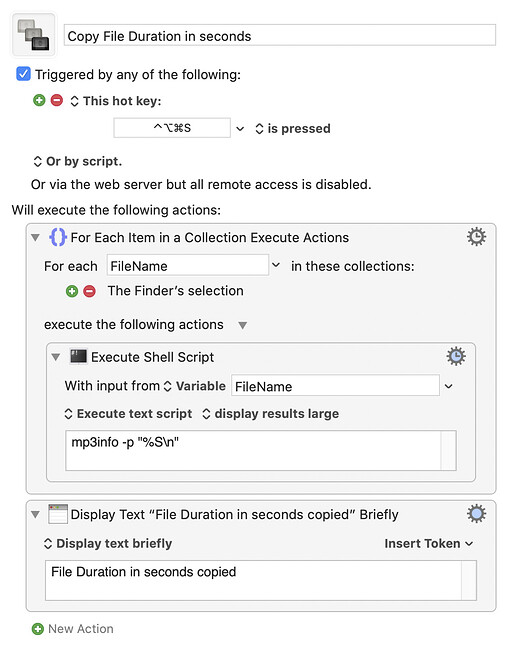 I select an mp3 file in Finder and hit my keyboard shortcut.
I get the following error:
2020-08-31 16:11:11 Execute a Shell Script failed with script error: No MP3 files specified!. Macro "Copy File Duration in seconds" cancelled (while executing Execute Shell Script).
The file is definitely an mp3.
What am I doing wrong?
Many thanks for your help!