I've been creating a lot of KM tutorials and wanted to share a streamline I just came up with. It consists of two parts:
General purpose macro for saving images New from Clipboard in Preview.app
BetterTouchTool gesture
New From Clipboard
This macro automates the process of switching to Preview.app, creating a new image from your clipboard and calling down the save dialog. It incorporates a couple Pause Until actions to account for UI lag.
New Image From Clipboard.kmmacros (16.5 KB)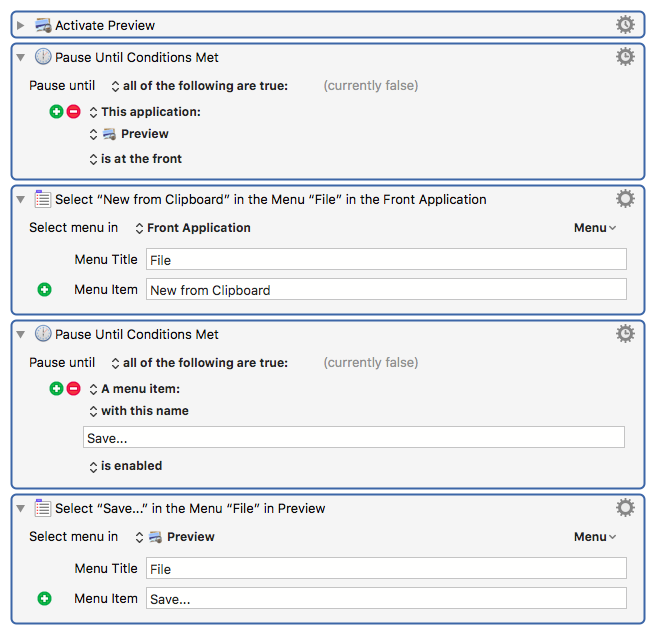 BTT Gesture
Part II is a KM-specific BTT gesture that will select the context menu action Copy as Image and then as an additional action, press the hotkey for the New from Clipboard macro.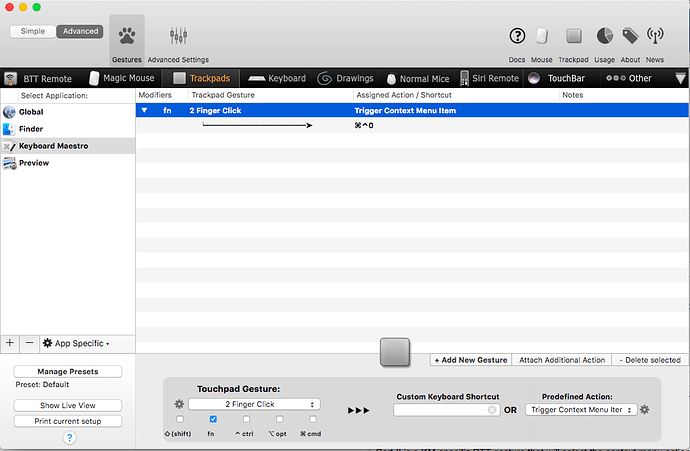 Side Note: I hate polluting my hotkey space so I have a copy of the New from Clipboard macro in a KM only macro group. I wish I could just trigger KM actions by name in BTT, but we gotta work with what we got!
The end result is a single action to save KM actions as image files.