Yesterday night, I had put some big files for download. I needed a simple shutdown scheduler. Although I can enter the terminal command shutdown and enter the seconds to shutdown, I thought to do it using Keyboard Maestro in a much more elegant way.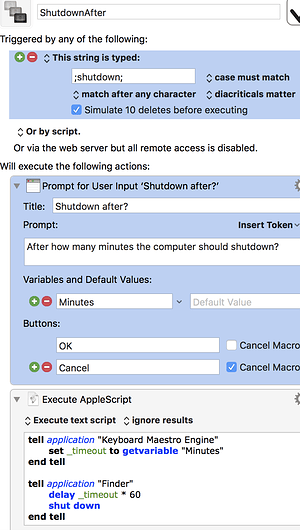 Like this, I've also created a macro for sleep scheduling.
[UPDATED MACROS]
ShutdownAfter.kmmacros (2.3 KB)
SleepAfter.kmmacros (2.3 KB)
Both of these Macros ask me for input in minutes.
Any suggestions would be welcome.