I have an if statement that tests to see if an image is visible in the front most window.
When I run this it fails even though the image being looked for was taken directly from the front most window.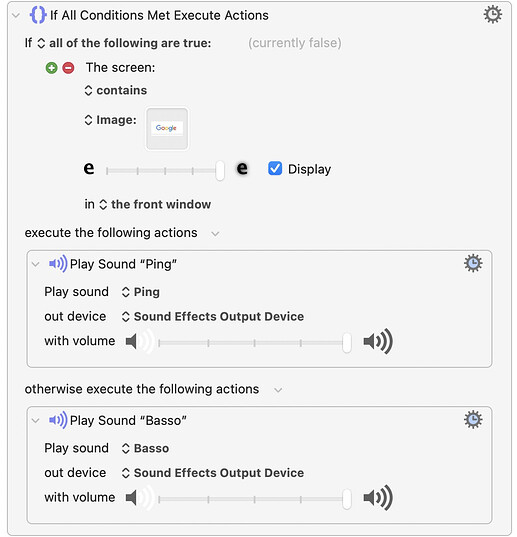 The image being looked for was created by:
Command + Control + Shift 4
Drag a bounding box around something inside the window
Return to Keyboard Maestro, and Command + V the small image into the form
What is very odd is that, If I run a screen capture command, then the resulting screen capture is of just the background image and menu bar, and does not include any desktop icons or application windows which are open.

If I instead use a fragment from this screenshot of the background inside the IF statement then KM will find the region and will highlight it.
KM is behaving like all the Desktop icons and open application windows are completely transparent for all screenshot and image search operations.
I have done the following:
Confirmed that KM has rights to screen capture: System Preferences --> Security and Privacy --> Privacy tab --> Screen Recording
Toggled off & on the screen recording permissions, then restarted KM.