I have an array of about 2400 pair of items formatted as "1234,2"
I want to find out what 2nd number does the passed variable correspond to.
Eg. If I pass 1234 to the macro, I should get 2 as the response.
I currently have this: (Works but is slow)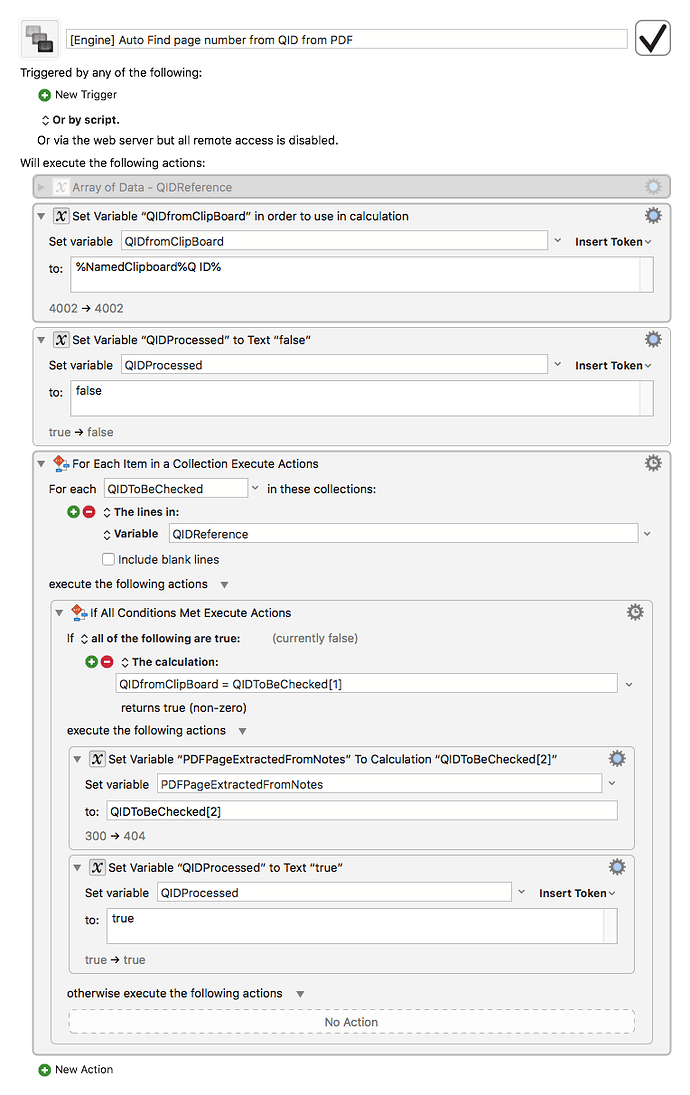 Used @JMichaelTX's macro example: Set Variable Y Based on Range of Variable X @Example as a starting point.