I have a Alfred script that takes the selected text and runs a bin/bash script to run it through google spell check: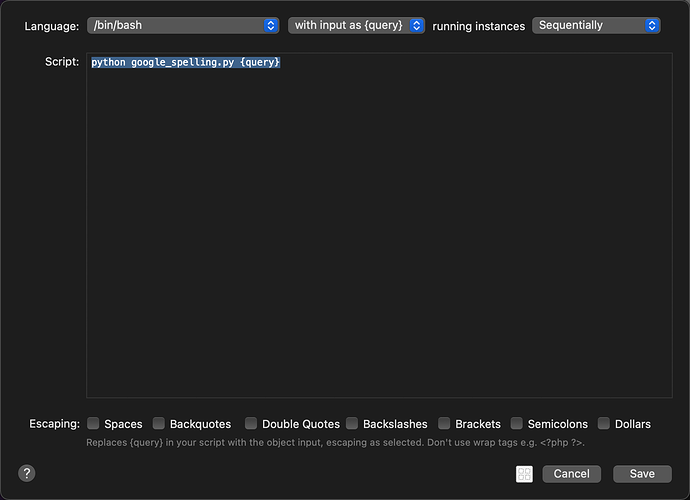 I am looking to do something like this in KBM but can't seem to figure it out, here is what I got: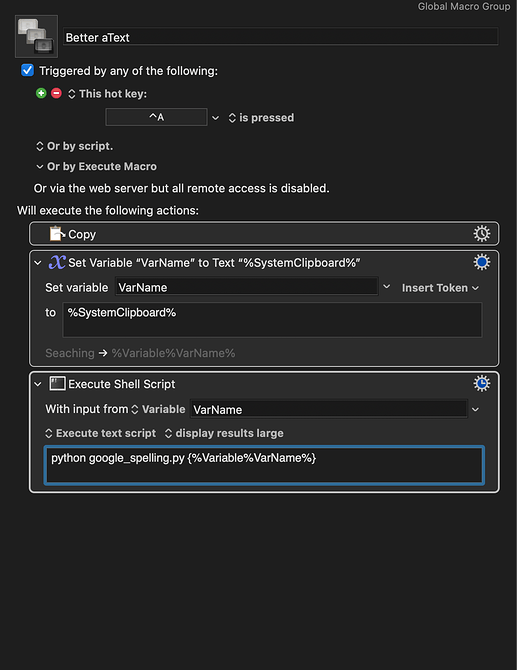 It does not run the script at all, what am I missing?
Thanks!
Update, my goal is to copy the result of the script (word with correct spelling) to my clipboard (or set as variable).