Anyone know why the following doesn't work?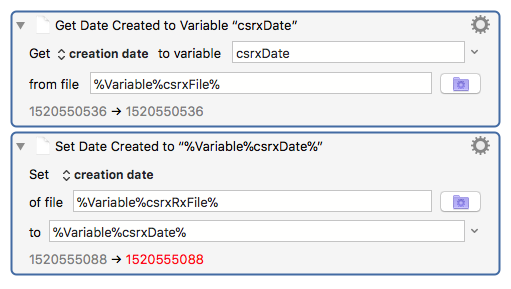 I get this error:

It's not an issue with the file name variables - I tried it with hard-coded file names, and the "Set" still failed.
I'm trying to set the creation date of one file to the creation date of another file. My guess is that "Set Date Created" expects the date to be in a different format, but I haven't the faintest idea what format that would be, nor do I know how to convert the result of "Get Date Created" to that format.
I'm probably blind, but I couldn't find anything helpful in the wiki on this.
Thanks!