Hello and thank you so much for taking the time to help me out!
I found this great macro on the forum, but I need to tweak it and I'm a complete beginner, it's reeeeaally hard!
I tweaked the first part, but now, I need to add the following to be display before the checkboxes that are in there already:
"
Name1: (text field)
Email1: (text field)
Name2: (text field)
Email2: (text field)
Project: (text field)
Artist:
Check box1 > A
Check box2 > B
Check box3 > C
Check box4 > D
"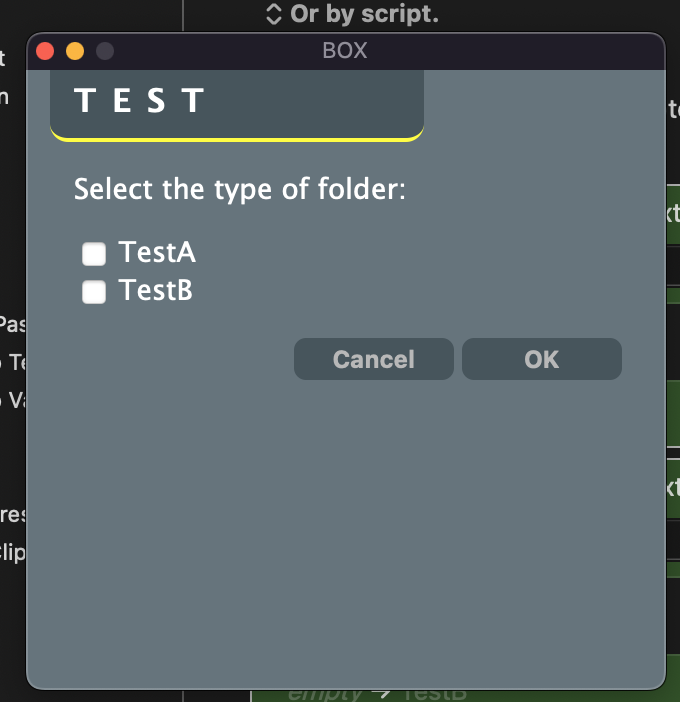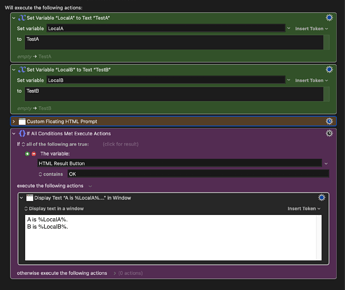 (upload://qG0i4jqe0V2AdO8FPVJDiJNaGEy.png)
BOX - Test.kmmacros
(6.4 KB)
Thank you for your precious help!