This macro should take the text and do a query online with google and open the result in a new tab and bring focus to it. Here it is :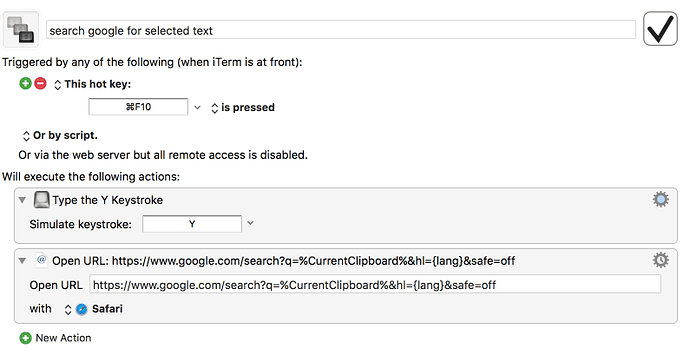 This however doesn't work, it doesn't open anything and I am not quite sure why.
Thank you for any help.