I have this macro:
g: markdown bold quote.kmmacros (25.3 KB)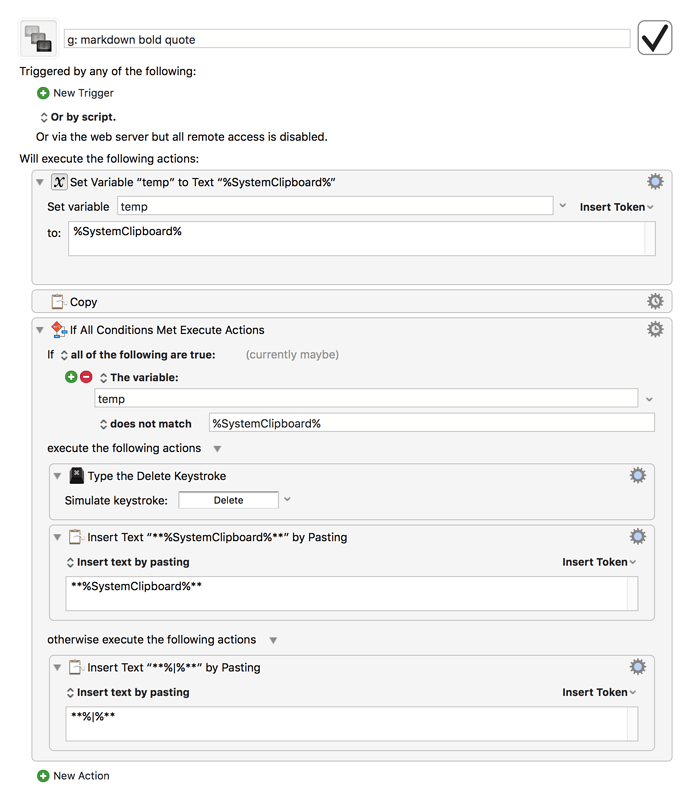 I want to make a macro that will make the text bold if I select some text. If nothing is selected however, I want it to add the stars as if I want to make the bolded text.
The above macro fails for me, because the clipboard changes sometimes even when my cursor stands still. Not sure how I can get around that.
Thank you for any help.