There are several ways to get an information window of the currently playing track in iTunes, using KM & AppleScript combined, like the one posted recently - Create an iTunes song info window with Custom HTML Prompt
I created another way of approaching that use case, I'll post it shortly - it has larger graphics & more information like composer, which is something you'd like for classical music. Here's a screenshot: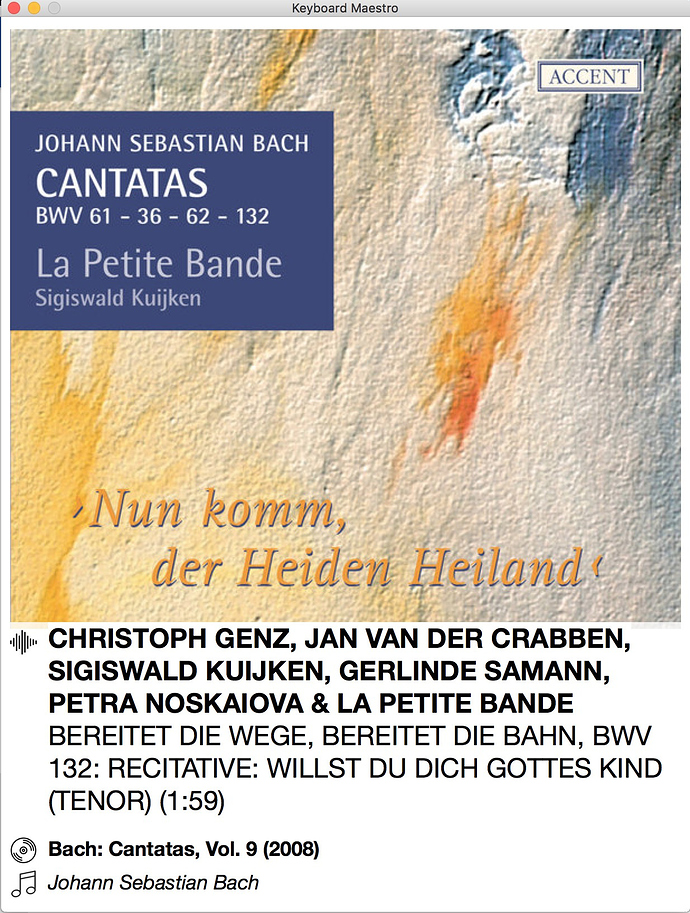 But what I'd like is a window to show itself for x seconds every time a new track starts, like what the brilliant YouControl:iTunes used to do - an application no longer supported unfortunately.
So is there a way, using KM or AppleScript or whatever else to
detect
a track change in iTunes?
Thanks & cheers --Mike