I'd like to loop through all entries in an Array Variable updating "Coordinates" each time through. How do I do that?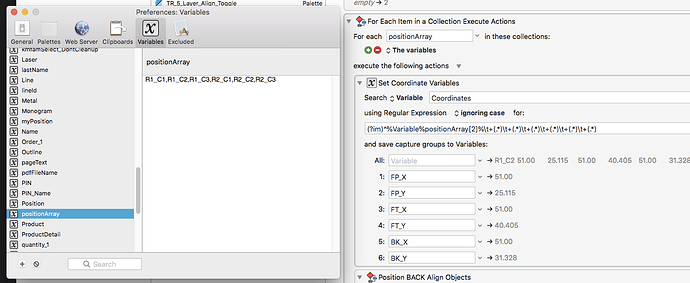 I can manually change the [Array Index] in the RegEx, but don't know how to auto-update the index. I've looked at a few examples, but don't understand them yet.
Here is my "progress".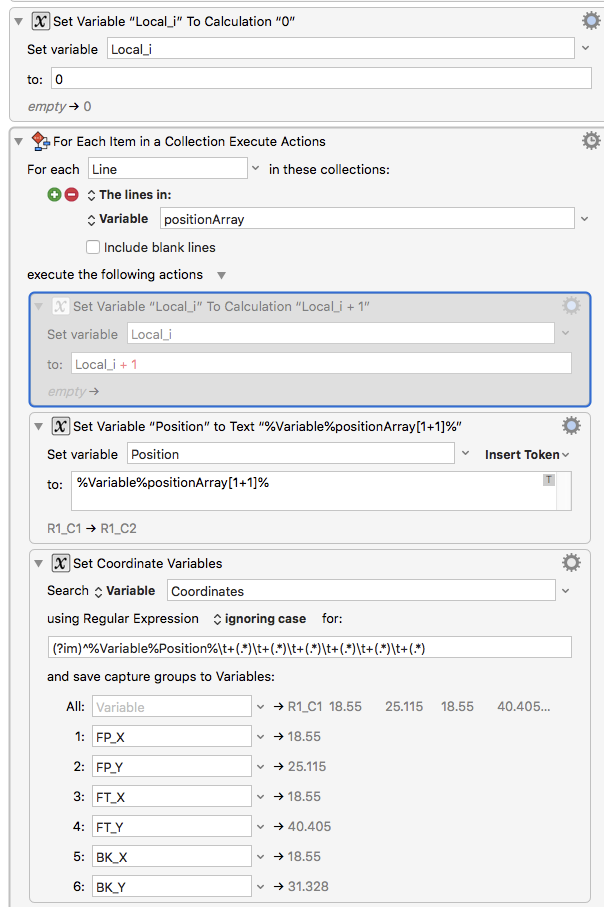 I've been able to "add" to the Array Index manually. How can I encorporate the "Local_i" variable into this equation? Nothing I'm doing so far has worked.