Hi, All~
I want to create a macro using ffmpeg to convert videos to mp3 audio files.
I built my macro upon the post Run Single Command on Finder Selection - Macro Library - Keyboard Maestro Discourse
Below is the screenshot of the macro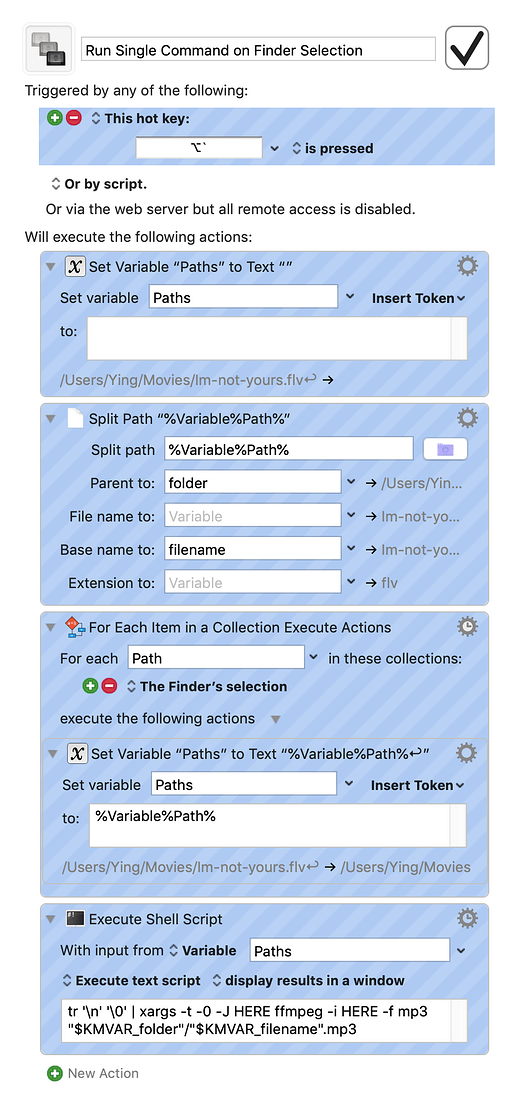 When I ran the macro, the notification said:




So I tried to run the command directly in iTerm2, and it worked. See screenshots below.


When I ran ``which ffmpeg`` it showed as ``/usr/local/bin/ffmpeg``
I wonder what I did wrong. Any feedback or suggestions would be greatly appreciated. Thanks!