Weird. I've run it in Script Editor now and still get the same (wrong) result: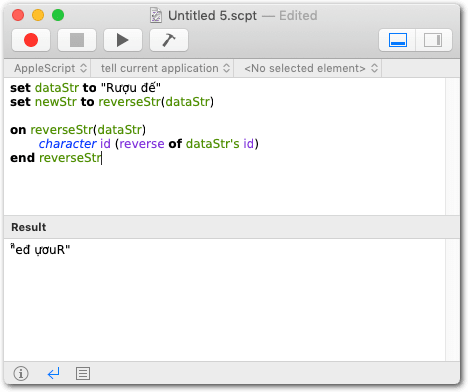 I think you see what I meant with "detached": The ̛̣ went to the "u" (formerly on the "o") and the ́̂ went before the "e" (formerly on the "e").
Have you tried my macro from above? The script actions I have marked orange and red, are they also producing correct results on your system?
No, your very first version produces this (on my system!):
ÅÃÇÃeëƒ u£ÃõÃoõÃuR