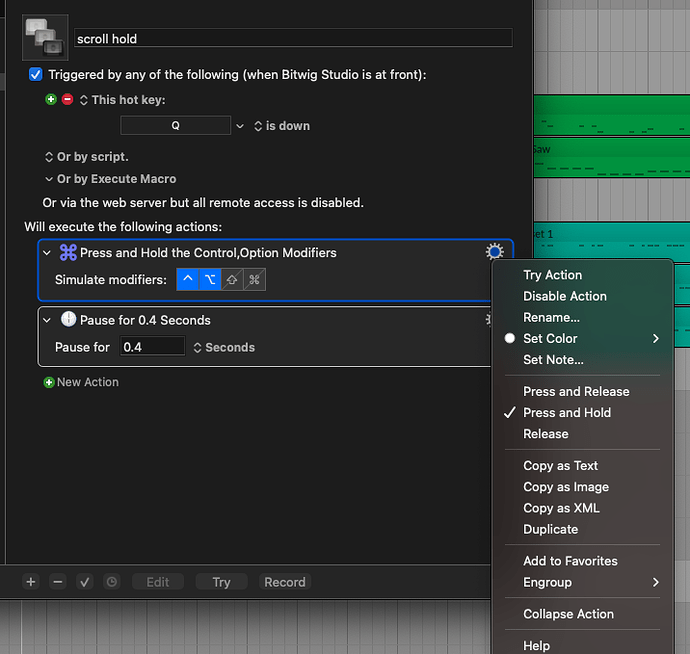 This is what I've tried, but it doesn't seem to work.
Essentially in Bitwig, you have to hold down ctrl + option to then be able to use the mouse scroll to zoom in and out. Problem is that those keys aren't very convenient, so I was hoping to use the q key instead.
Any tips on potentially getting this to work?