** If condition.**
1-1. I am not able to find "if the URL is not "the URL it should be". Then if not the URL, then Open a URL.
1-2. If the page doesn't have ID ( ex)
....
), Then wait until it loaded.
Because sometimes, the browser loading is not stable. Sometimes slow, sometimes fast.
I use an Excute JS action with querySelector...or ID.. but checking loading is first.
I know you have "Wait For Google Chrome to Finish Loading". But we might need to have an action to check if the ID or Class is ready, then action by IF condition.
Or the color is red on X: 10, Y: 10 ( this is a way to check if the page is loaded as what I wanted. )
Do you know why I need to find these?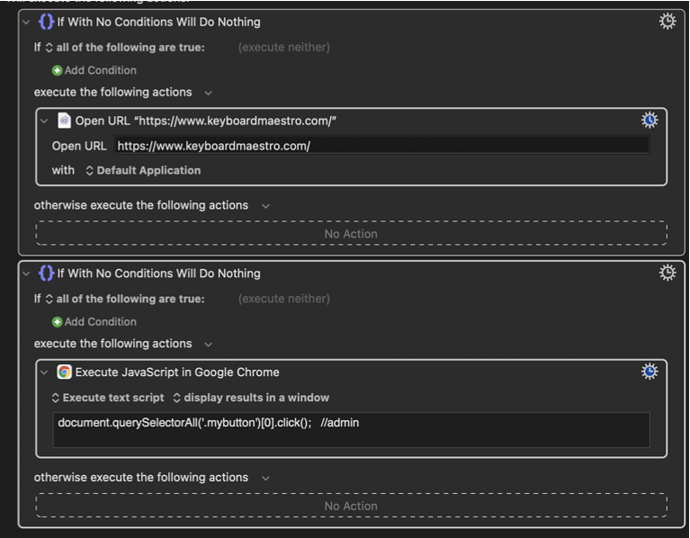 Thank you all