Hello, awesome community. Having Keyboard Maestro 11 appear was an instant purchase, since this amazing tool has saved me 14 months of my life, so far (as per the about box).
Like many here, I do a lot of "clicked on found image" actions, but man, it can be super frustrating. I have a script that tries to click on the "Create Post" button for Facebook, then prepare a post for me to schedule: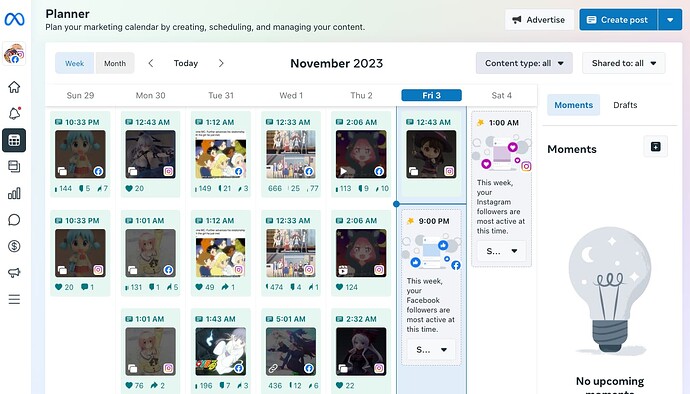 It works "okay" but manages to fail the first 1-3 times I run it, before deciding it wants to work properly. I go out of my way to always have the browse text size in Chrome set to 1.25% so it's uniform across all devices, but I never know how things will go.
So my question is, is there any way to get the "fail/success" result of a Click on Found Image ahead of time, so I could do something like, if it failed the first time, try this image? If it failed a second time, try this image. Or a loop, or something.
Yes, I know there's a way to get a value of whether an image is found or not. Is that what I need? To pre-search for the products and only try to click if it's present?
It's really frustrating, having constant drama about whether a certain image will be "found" on my laptop (in laptop mode), laptop (docked to a monitor), Mac Studio or Mac Mini M2.
Thanks in advance for helping me solve this frustrating issue!