kraftyDevil, noisneil your solutions are wonderful! The only idea I had is to set up this:
Open a palette for one action with a shortcut
Type the trigger
Eg: "⌃a" (opens palette), then "a" or "⌘c"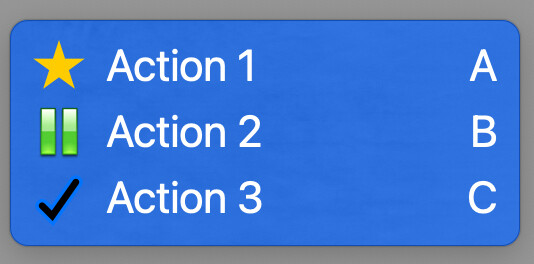 Pros
Nothing dangerous is transferred to the front app.
There is a visual help if you have forgotten the trigger
Shortcuts can be used twice. If the palette is visible ⌘c does not trigger copy
Cons
Triggers are limited to single letters (a, b, c), numbers (1, 2, 3) or shortcuts.