I'm creating my own Keyboard Maestro shortcuts cheatsheet. To that end, I was wondering if it was possible to have a large notification appear and stay on screen while a designated key combination is pressed down? The notification should disappear when the key combination is no longer pressed down.
Something similar to: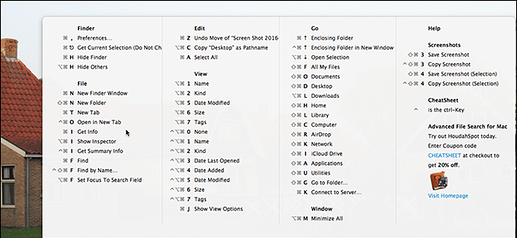 Here is what I've created via Google Sheets thus far: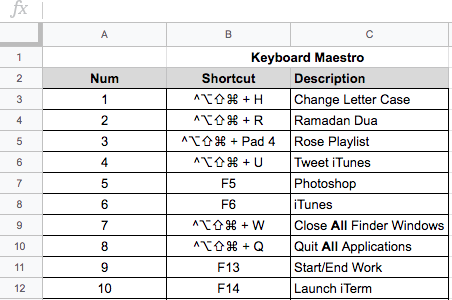 They are in no particular order. I just wrote in what I could recall right away.