Is there any keyboard shortcut to move the action up or down?
No.
What would you want? A shortcut to move the currently selected action above the preceding action and keep it selected?
Hey Peter,
Yes.
I just noticed that Automator will do this and found it useful today.
BBEdit will do this with lines, and I use that quit a bit.
-Chris
Have also found this feature to be useful in Automator and I think it'd be a great addition to KbM. Along with the the Quick Add Action [⌃⌥A] keyboard shortcut it would seriously speed up the macro editing process!
For what it's worth, I'd love to have this functionality as well!
By any chance has this been implemented?
Hello @peternlewis,
Is this in any future KM release plans? Please advise.
Thanks,
Kenneth
CTRL-↑ or CTRL-↓ to move the selected Action (or Actions) UP one action, or DOWN one action, and keep selected.
This would really be great!
CTRL-↑ or CTRL-↓ works, for me, as well.
It is on the todo list.
I don't give future plans, not until after I have implemented the feature anyway, which I have not. There is never any way to know whether a feature will pose unforeseen difficulties, or whether it will be dropped for some reason or other. So it is either "done on my Mac" (which this one isn't) or "on the todo list" (which this one is) or "not something I am planning to do".
Me: But Peter...
Peter: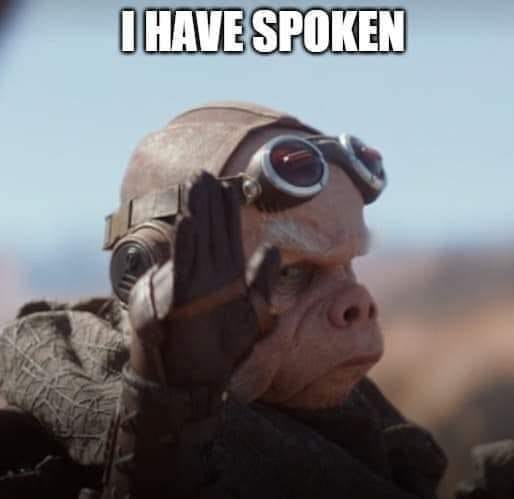 Me: Yes sir...

Just do what I did
Add 01) 02) 03) before your Macros or Groups .... It sort them by numbers.
The idea here is a built-in shortcut for moving Actions, the component parts of Macros.
Hi @kcwhat, for a quick move of actions I created a macro using the Dwell Click App and BetterTouchTool.
After triggering the macro, the mouse position is saved and I then have to select the desired KM action with a mouse click.
The KM action remains attached to the cursor until I click the mouse again. So I can also scroll back and forth within the macro with the action.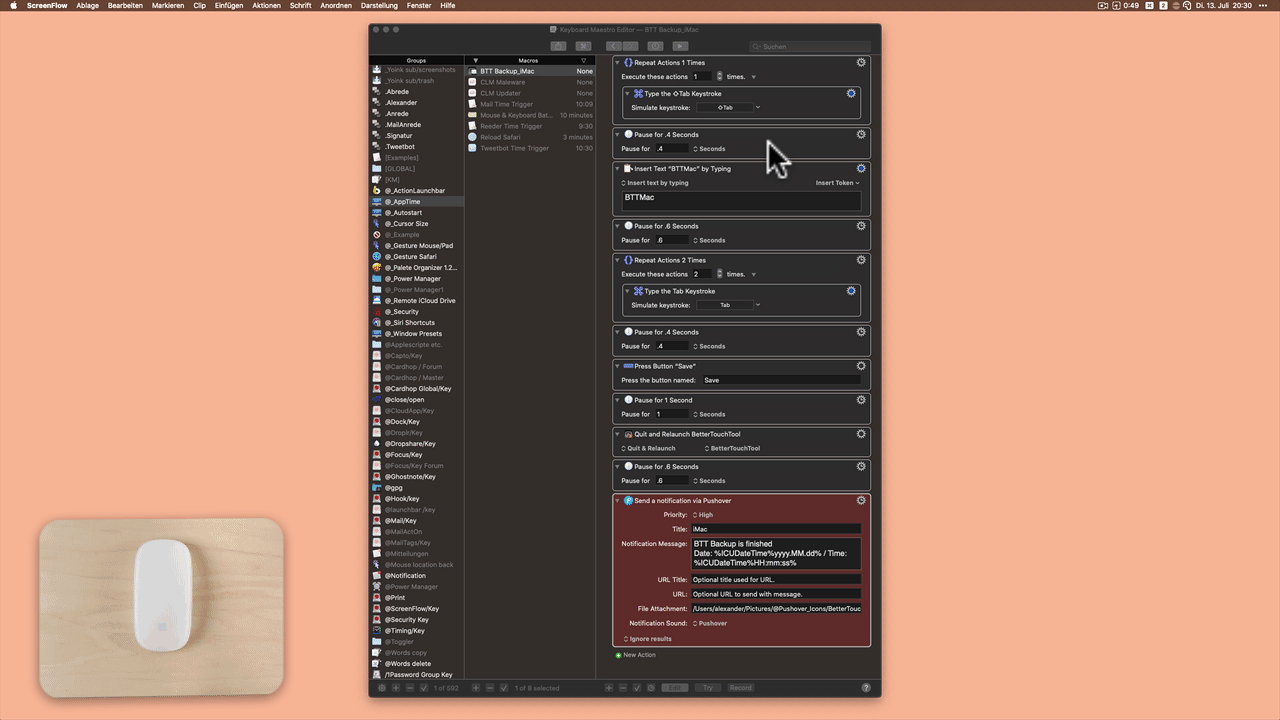 01)Drag to Cursor <563C 210713T205015>.kmmacros (21,1 KB)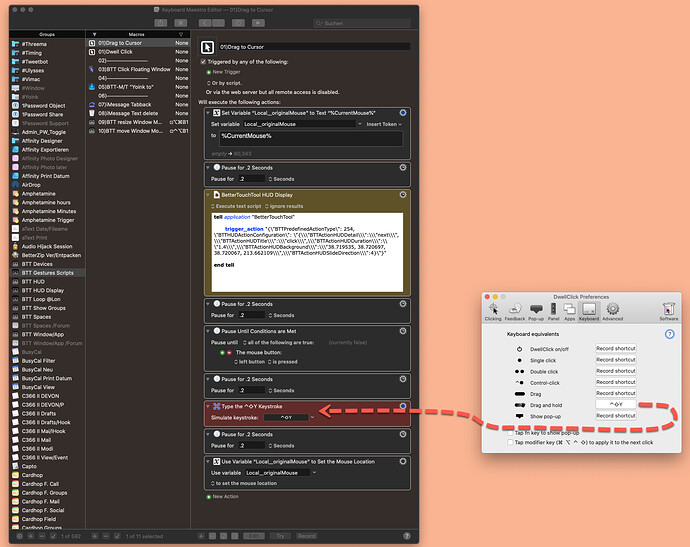 Dwell Click is really fun in conjunction with KM and BetterTouchTool in ScreenFlow.
With this, the clip skimmer always comes to the cursor wherever it is located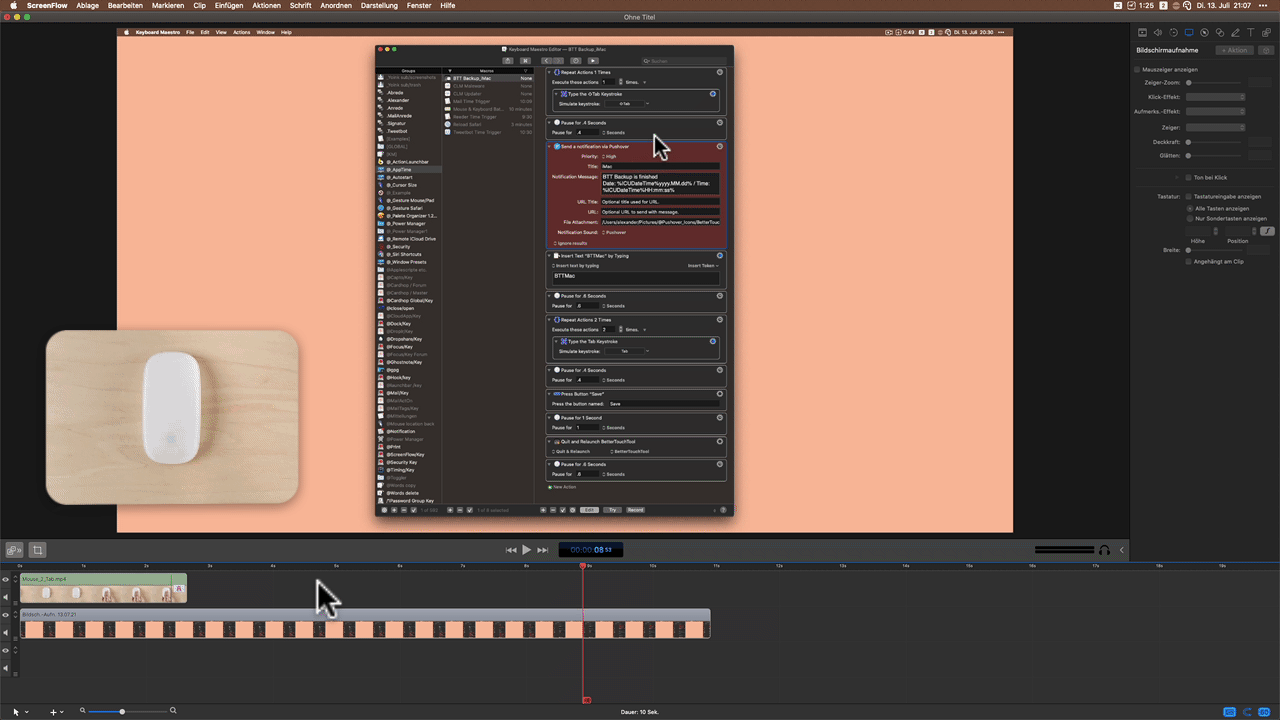 Done for the next version.
⌃↑ or ⌃↓ move the selected actions up or down.
⌃⌘↑ or ⌃⌘↓ move the selected actions to the top or bottom of their list.
That's excellent @peternlewis!
However, demonstrating that no good deed goes unpunished I am moved to ask: What will the behavior be if the moving action encounters nested macros? (e.g. a group, if-then-else, case/switch etc.)
I've got no pressing concerns, but I am curious. Thanks!