Again, this is after upgrading to Monterey.
The AppleScript that was working perfectly in Big Sur stopped working:
changeKeyboardLayout("Squirrel")

on changeKeyboardLayout(layoutName)
   tell application "System Events"
      tell process "TextInputMenuAgent"
         click menu item layoutName of menu 1 of menu bar item 1 of menu bar 2
         click menu bar item 1 of menu bar 2
      end tell
   end tell
end changeKeyboardLayout

 
I went back to try the Keyboard Maestro action:

It works. However, every time, it opens up the keyboard preference window and shows an alert.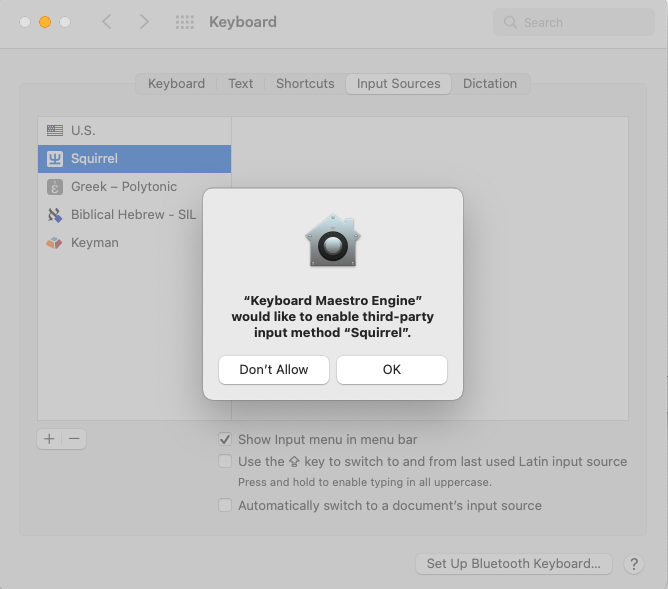 I have clicked "OK" several times. It still pops up.
The behavior is consistent with all third party keyboards.
@peternlewis, is there a permission somewhere I should set/reset?
Edit: I have tried:
Restarting the Keyboard Maestro Engine.
Removing and adding Keyboard Maestro Engine from Accessibility (Privacy).
Restarting the computer.
Thanks!