Keyboard Maestro 8.2.2 "MS Outlook Color Text Blue" Macro
Use this macro to change the color of your text in a MS Outlook message editor.
Select the text, run the macro. That's it.
The radio button # corresponds to the button in the dropdown palette, as shown below. Change it to the button number of the color you want.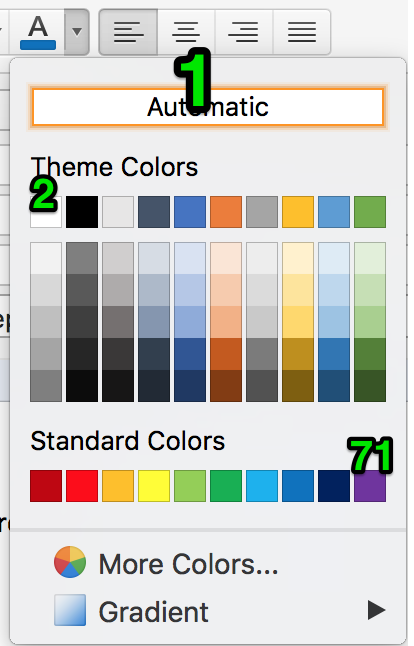 MS Color Text Blue.kmmacros (2.5 KB)