Continuing the discussion from Keyboard Maestro 8.2.2:
Peter, this is definitely much better. It now shows: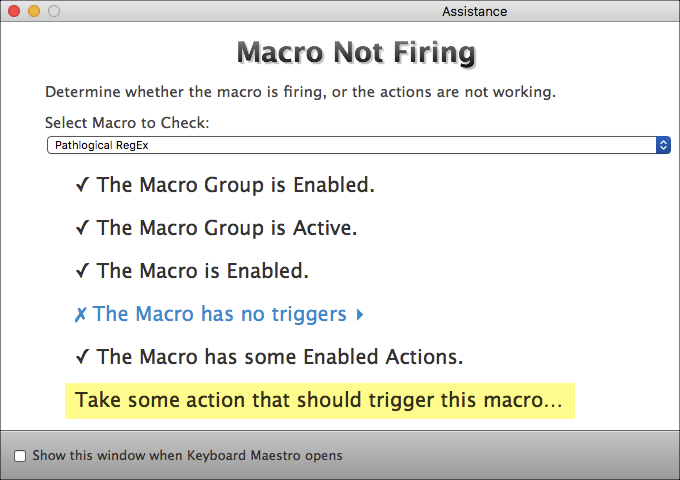 OK, so now I trigger the macro, and get this: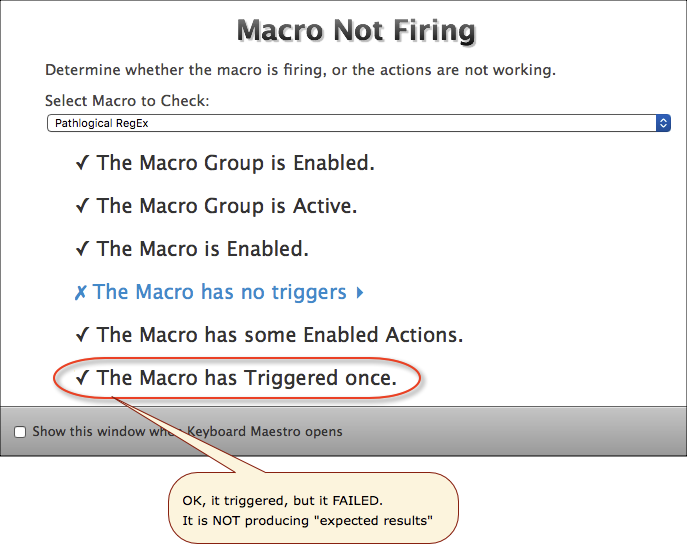 From the user's perspective, he/she is still NOT getting the "expected results". Maybe they missed the notification, or it's turned off.
So, IF the macro failed, you might display the error msg:

and offer to open the Macro for editing.
Now the user should know what to do to fix his/her problem