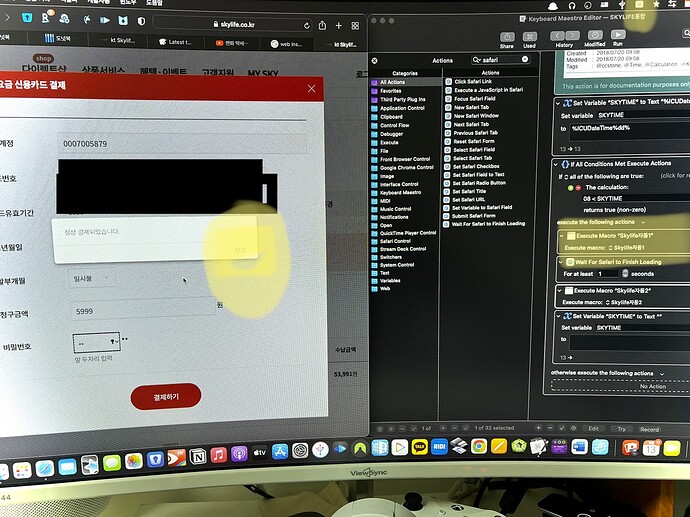 KM freezes after confirmation window pops out.
As you can see the top right part of the picture, KM freezes.
The only way to unfreeze the KM is to click 'close button on confirmation window by myself. (not works with KM keystroke function. not works with KM quit safari function)
What shoud I do to avoid the freezing ?
furthermore , hardware keyboard freezes when KM freezes...