Issue: Found Image Condition NOT Working in "the front window"
Running Keyboard Maestro 8.2.4 on macOS 10.12.6
The same image IS found in "main screen", and the ONLY place the image exists is in the ONLY window in the main screen.
Screenshot of KM Editor With focus on Window in Main Screen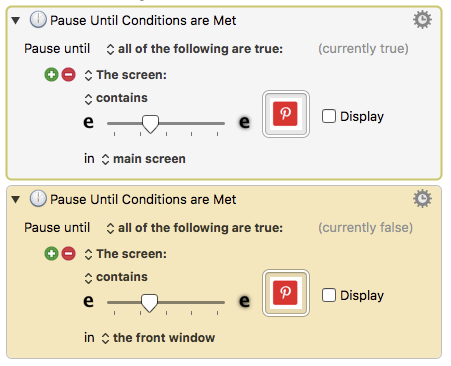 In the below Macro, the first Notification is made immediately, but the second never shows.
@peternlewis, any suggestions? Is this a known issue?
---
You can view the image in this Test URL.
Image on the web page is


The two Actions in the below Macro were created by manually creating one, then DUPing the second, changing only the "in" location.
I have done this in an attempt to resolve:
Restart KM Engine
Restart KM Editor
Restart my Mac
---
MACRO:   TEST KM Image Found
~~~ VER: 1.0    2018-09-22 ~~~
DOWNLOAD:
TEST KM Image Found.kmmacros (25 KB)
Note: This Macro was uploaded in a DISABLED state. You must enable before it can be triggered.
---