UPDATE: I was able to workaround this issue by adding the action to create a new folder right at the beginning of the macro (thanks to @Nige_S), but I would still like to understand what the issue is, if anyone knows what's happening.
---
I have a macro with an action that creates a new folder inside the Save As window.
The macro seems to work, because the New Folder button is pressed, but then it shows an error saying it didn't find the button: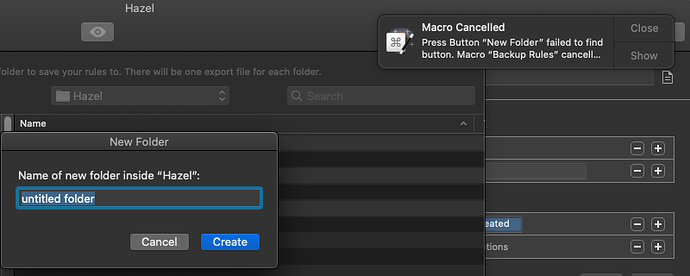 As you can see on the left, the window to create a new folder shows up, so the button was pressed. Why am I getting the error message on the top right?