I have created a MACRO that notifies me when anything in any application is copied to the clipboard: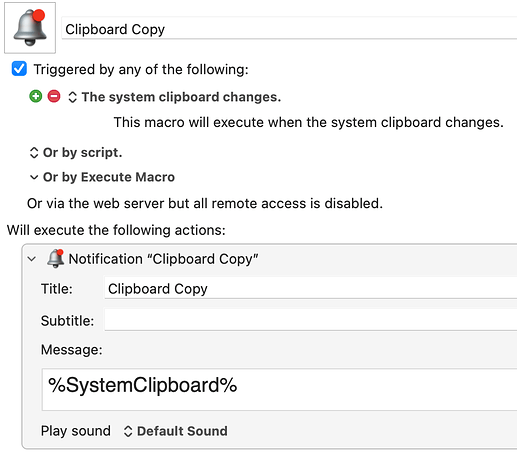 However, there are these annoyances:
The notification stays there forever. There is no "Idle Watch" Action to automatically hide the notification e.g. after 2 seconds (or when the mouse is moved or a key is pressed), that can be started after the notification.

The notification shows the clipboard text if a text has been copied. But it does not show the image when I copy a graphic to the clipboard.
Is there a remedy for these annoyances?